Human Rights in Criminal Law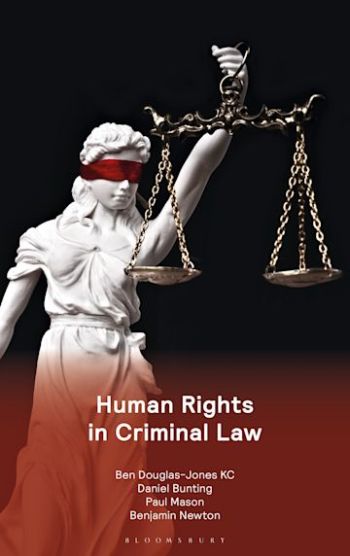 ISBN13: 9781526519511
Published: February 2023
Publisher: Bloomsbury Professional
Country of Publication: UK
Format: Paperback
Price: £120.00

The law of human rights permeates every area of law. However, for many practitioners, students and academics it often presents the intimidating challenge of gaining a confident command of the specific principles that apply in any given context. This is particularly the case in domestic criminal law.
This book focusses on the impact of human rights law at every stage of the criminal process. It traces the principal human rights issues that arise from protections that apply during an investigation prior to a suspect even knowing that they are a suspect, to powers of arrest and search, and treatment at the police station It then considers every stage of the criminal process up to any potential appeal before the domestic courts and the European Court of Human Rights.
It is divided into four parts. Part 1 covers the fundamental principles of the European Convention on Human Rights and the Human Rights Act 1998 and their application in domestic law, particularly in relation to criminal appeal. Parts 2 to 4 address the three broad phases of a criminal case investigation, pre-trial and trial providing an analysis of human rights law.
This dynamic and inter-disciplinary book offer a considered account of the often complex interactions between criminal law and human rights; with a wide range of contributors, marshalled by strong general editors. The team comprises high quality criminal practitioners (both solicitors and counsel), academics in the field and those whose work is focused on the nexus between criminal law and human rights, such as Liberty and Justice.