The Borderlines of Tort Law: Interactions with Contract Law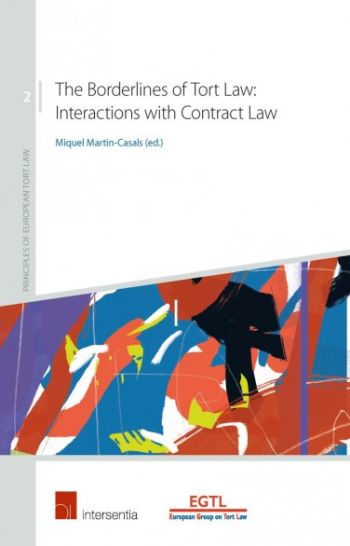 ISBN13: 9781780682488
Published: September 2019
Publisher: Intersentia Publishers
Country of Publication: UK
Format: Paperback
Price: £81.00

All European legal systems recognise a boundary between the domains of tort and contract. While there have been voices contending that this distinction is no longer valid or at least that there should be a unification of the two sets of rules in particular contexts, others claim that there is still a very important distinction to be maintained. In fact the boundary between the two areas is often blurred and whether it is drawn in one place or another varies from country to country, giving rise to the paradox that what is considered a matter of contractual liability in one legal system is governed exclusively by tort law in another.
This volume explores how differences between tort and contract affect the foundations of liability, the nature and amount of the compensation, the extent of liability and whether defences and limitation periods corresponding to the distinct causes of action give rise to substantially different outcomes. It also analyses to what extent actions in tort and in contract exclude each other and, when this is the case, how their concurrence is organised. Lastly it devotes its attention to specific situations such as pre-contractual liability and the liability of professionals.
With contributions by Bjarte Askeland, Ewa Baginska, Jean-Sébastien Borghetti, Giovanni Comandé, Eugenia Dacoronia, Michael G Faure, Israel Gilead, Michael D Green, Anne LM Keirse, Bernhard A Koch, Ulrich Magnus, Miquel Martín-Casals, Johann Neethling, Ken Oliphant, Albert Ruda González, Jaap Spier, Luboš Tichý, Vibe Ulfbeck, Pierre Widmer, Bénédict Winiger.