Banking Regulation in Times of Crisis: An Economic Analysis from Turkey and Russia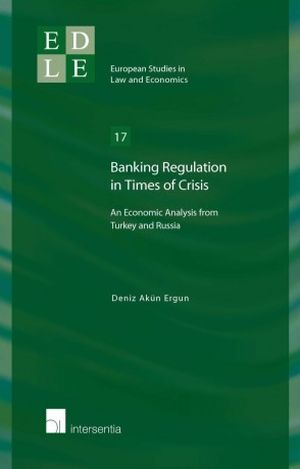 ISBN13: 9781780683003
Published: March 2015
Publisher: Intersentia Publishers
Country of Publication: UK
Format: Paperback
Price: £67.00

Usually despatched in 1 to 3 weeks.
During and after the 2007-2009 global financial crisis, emerging market economies displayed remarkable resilience and maintained robust rates of economic growth. Learning from the lessons of the crises of the past 15 years, developing countries have adopted measures to become less vulnerable to the external shocks that are likely to emerge from more developed countries. Academics and policymakers have focused on the construction of an appropriate regulatory and supervisory framework for the banking sector.
During the 2007-2009 global crisis, banks were engaging in excessive risk taking. Prudential banking regulation and supervision aim to curb excessive risk taking by banks because engaging in excessive risky transactions is the ultimate source of instability. Hence, banking regulation is needed to deal with the failure of markets to police banks' risky behaviours.
This book discusses the impact of regulations and supervision on banks' performance, focusing on two emerging market economies, Turkey and Russia. It examines the way in which regulations matter for financial stability and banking performance from a law and economics perspective. Some of the regulations contribute to banks' performance by reducing the incentive for banks to take risks, hence supporting financial stability; others however may have a detrimental effect on financial stability. Moreover, banks react differently to regulation under different institutional settings. Therefore, this book takes up the debate on the efficiency of certain solutions and approaches to banking regulation in the context of emerging countries.