Principles of Cross-Border Insolvency Law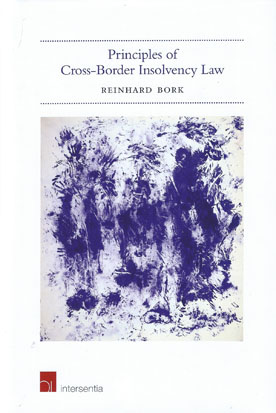 ISBN13: 9781780684307
Published: February 2017
Publisher: Intersentia Publishers
Country of Publication: UK
Format: Hardback
Price: £89.00

The thesis of this book is that cross-border insolvency rules of all kinds (e.g. European Insolvency Regulation, UNCITRAL Model Law, ALI Principles for the NAFTA States, national laws such as Chapter 15 US Bankruptcy Code or Sch. 1 Cross-Border Insolvency Regulation 2006) are founded on, and can be traced back to, basic values and that they aim to pursue and enforce such standards.
Furthermore, several principles can be identified, distinguished and sorted into three groups: conflict of laws principles (e.g. unity, universality, equality, mutual trust, cooperation and communication, subsidiarity, proportionality), procedural principles (e.g. efficiency, transparency, predictability, procedural justice, priority) and substantive principles (e.g. equal treatment of creditors, optimal realisation of the debtor's assets, debtor protection, protection of trust (for secured creditors or contractual partners), social protection (for employees or tenants)).
Using the principle-oriented approach, the book will have a significant impact for both deciding cases and shaping cross-border insolvency law. It offers both legislators and courts new substantive and methodological support in making decisions, for example where the treatment of secured creditors, support for foreign insolvency practitioners or even harmonisation of cross-border insolvency laws is at stake.