Sustainable Management of Natural Resources: Legal Instruments and Approaches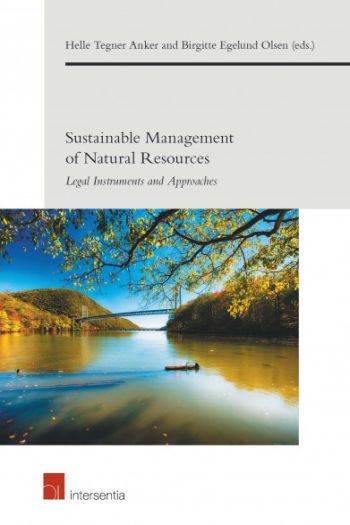 ISBN13: 9781780687599
Published: October 2018
Publisher: Intersentia Publishers
Country of Publication: UK
Format: Paperback
Price: £62.00

Usually despatched in 1 to 3 weeks.
This book is the fifth volume in the European Environmental Law Forum (EELF) Book Series. The EELF is a non-profit initiative established by environmental law scholars and practitioners from across Europe aiming to support intellectual exchange on the development and implementation of international, European and national environmental law in Europe. One of the activities of the EELF is the organisation of an annual conference.
The fifth EELF Conference dedicated to 'Sustainable Management of Natural Resources – Legal Instruments and Approaches' was held in Copenhagen from the 30th of August to the 1st of September 2017 at the Faculty of Science, University of Copenhagen, in collaboration with the Department of Law, Aarhus University.
This book is a collection of peer reviewed contributions addressing various legal aspects of sustainable management of natural resources. Natural resources are in this book understood in broad terms encompassing biodiversity, water, air and soil, as well as raw materials. Based on the contributions, it can be asserted that despite many efforts there is still a long way to go in order to achieve sustainable management of natural resources. Making ecosystem integrity ultimately the bottom-line for sustainable development requires not only dedication in the design and coherence of (environmental) legislation at international, EU and national level, but also a strong commitment to the implementation and enforcement of the legislation. Thus, it is necessary to carefully consider how different legal instruments and approaches may pave the way for the sustainable management of natural resources.