Africa's Role and Contribution to International Criminal Justice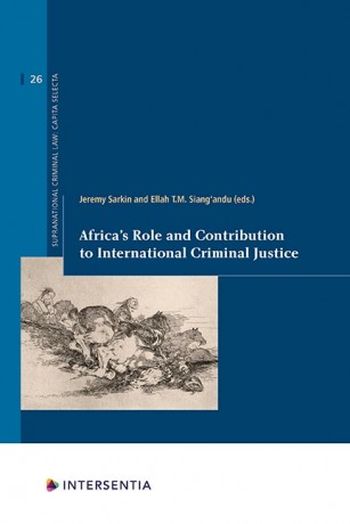 ISBN13: 9781780689074
Published: September 2020
Publisher: Intersentia Publishers
Country of Publication: Netherlands
Format: Paperback
Price: £67.00

This book explores a range of issues related to the development, application and enforcement of international criminal justice within Africa and on Africa. Written by experts from Africa, and adopting African perspectives, this book seeks to understand the scope and reach of these issues, nationally, regionally and globally.
Africa's Role and Contribution to International Criminal Justice engages in theoretical and policy discourses on the substantive and procedural features of criminal law and justice in the African context. A range of topical issues are examined by the contributors, such as the ways in which African states have dealt with issues of universal jurisdiction and how victims are treated, as well as controversial questions concerning how courts function and should function in dealing with these issues. The ideas, themes, institutions, practices, concepts and patterns of convergence of criminal justice systems in Africa are also explored.
This book aims to establish a greater understanding of international criminal justice and its relation to Africa, and beyond. Further, it seeks to expand the conversation beyond the narrow topics that are so commonly discussed when matters of African criminal justice are considered.