European Criminal Law: An Integrative Approach 4th ed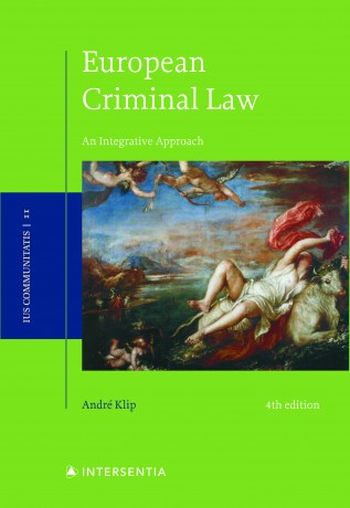 ISBN13: 9781780689685
Published: June 2021
Publisher: Intersentia Publishers
Country of Publication: UK
Format: Hardback
Price: £119.00

European criminal law is explained as a multi-level field of law, in which the European Union has a normative influence on all criminal proceedings, but also on aspects of substantive criminal law and on the co-operation between Member States. This book aims to analyse the contours of the emerging criminal justice system of the European Union and to present a coherent picture of the legislation enacted and the case law on European Union level and its influence on the national criminal justice systems, with specific attention for the position of the accused.
Among the topics and questions covered in this book are the following: What does mutual recognition mean in the context of the European Arrest Warrant? How can European Union law be invoked by an accused standing trial in a national criminal proceeding? When is the Charter of Fundamental Freedoms applicable in national criminal proceedings? These and other pertinent questions are dealt with on the basis of an in-depth analysis of the case law of the Court of Justice and legislation. In addition, the book challenges the reader to assess the mutual influence of Union law and national criminal law respectively and explains how Union law will prevail in some situations and give full discretion to national criminal law in others.
The book is unique in the wealth of court decisions and legal instruments it covers. This makes European Criminal Law an invaluable source for every European and criminal lawyer (be they practitioner, academic or student). This fourth, completely revised edition fully covers Brexit as well as all other developments up to and including spring 2021.