Guide to Receivables Finance 2nd ed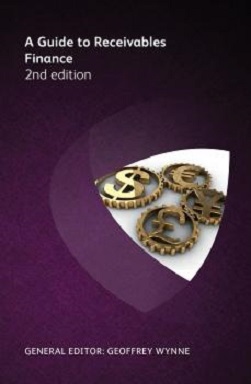 ISBN13: 9781783582198
Published: October 2015
Publisher: Ark Group
Country of Publication: UK
Format: Paperback (129 pages)
Price: Out of print

Could you benefit from specialist expertise on receivables finance?
According to statistics from the factoring associations, the receivables finance business has been growing by more than 20% year-on-year in recent years, and at even higher rates for cross-border receivables.
A study by McKinsey suggested that bank revenues generated by receivables finance will increase over 400% between now and 2020, growing from about $9 billion today to almost $40 billion.
Receivables financing continues to grow in popularity in a challenging modern marketplace. This type of financing offers a variety of clear benefits, while neatly sidestepping a number of risks associated with cross-border trade.
The 2nd edition of A Guide to Receivables Finance is a practical reference guide dedicated to helping professionals choose the best source of liquidity for their organisation. Written by a number of respected industry experts, including general editor Geoff Wynne, this book will help you identify the advantages and disadvantages of the different types of receivables finance.
This guide will brief you on:
How receivables can be created in a way to make them attractive for financing;
Basel III, CRD IV, and the legal and regulatory issues associated with capital adequacy;
Agreements and payment types available;
Forfaiting and factoring;
Credit insurance; and
Securitisations