Solicitors and Money Laundering: A Compliance Handbook 4th ed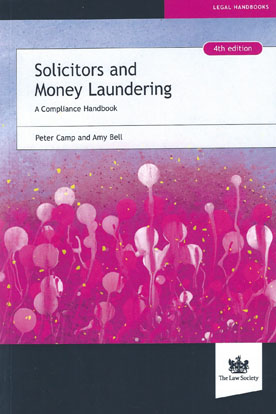 ISBN13: 9781784460792
Published: August 2018
Publisher: Law Society Publishing
Country of Publication: UK
Format: Paperback
Price: £79.95

Ensure that you and your firm are compliant with anti-money laundering law with the help of the new edition of Solicitors and Money Laundering.
.
The third edition of this bestselling guide to money laundering compliance has been fully updated to take account of the impact of significant developments in legislation and best practice including:-
National Crime Agency has replaced the Serious Organised Crime Agency
The Government has decided that there will be only one Treasury approvd guidance for the legal sector. Thus the Legal Sector Affinity Group (LSAG) Guidance has replaced the Law Society's Practice Rule. Changes contained in the LSAG's Guidance (which has been approved by the Treasury) are incorporated into the Handbook.
The text of the Handbook reflects the appropriate provisions of the SRA Handbook.
Criminal Finance Act 2017 has made significant changes by extending the moratorium period where consent to continue to act is sought from the authorities.
The Money Laundering Regulations have been replaced by The Money Laundering Terrorist Finance and
Transfer of Funds (Information on Payer) Regulations 2017. Significant changes have been made to a lawyer's obligations under these new regulations including those obligations relating to:

Risk assessment
Customer Due Diligence
Politically Exposed Persons
Beneficial ownership
Record Keeping and
Policies Controls and Procedures.