Lasting Powers of Attorney: A Practical Guide 4th ed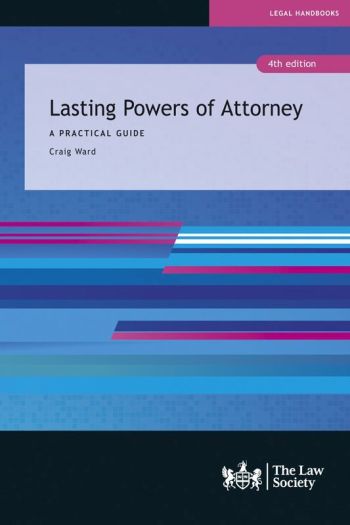 ISBN13: 9781784461393
Published: October 2019
Publisher: Law Society Publishing
Country of Publication: UK
Format: Paperback
Price: £65.00

The fourth edition of this practical guide to lasting powers of attorney has been updated and expanded to take account of relevant developments in law and practice.
This edition provides an update on settled and developing areas of law affecting LPAs. Specific areas include:
Mental capacity assessments
Making best interest decisions
GDPR and the Data Protection Act 2018
Trust law revisions
Making LPAs for specific groups
Advance decisions and LPAs
Choosing an attorney
Business LPAs
To help lawyers give their clients full advice, the author draws on his extensive legal experience and offers guidelines on making, registering and using LPAs, and making a deputy application. Guidance is also given regarding safeguarding and abuse concerns.
The appendix includes law and guidance such as Law Society practice notes, sample LPA clauses, a checklist for making a Business LPA and memorandum of wishes. It also includes how to make a Health and Welfare Deputyship Application and what to include in an Advance Decision.