SRA Standards and Regulations: July 2021 edition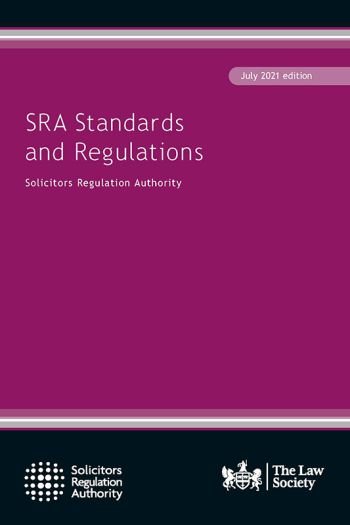 ISBN13: 9781784461966
Published: September 2021
Publisher: Law Society Publishing
Country of Publication: UK
Format: Paperback
Price: £30.00

The SRA Standards and Regulations replaced the SRA Handbook in November 2019. They set out the requirements that all solicitors are expected to adhere to when practising, working with clients and in the public interest. This revised edition captures updates and amendments made by the SRA since November 2019 to the following Standards and Regulations:
SRA Application, Notice, Review and Appeal Rules;
SRA Authorisation of Firms Rules;
SRA Authorisation of Individuals Regulations;
SRA Financial Services (Conduct of Business) Rules;
SRA Regulatory and Disciplinary Procedure Rules;
SRA Indemnity Rules 2012;
SRA Compensation Fund Rules 2021; and
SRA Glossary
In one convenient volume, this print edition brings together the full text of the Standards and Regulations, along with the SRA's Enforcement Strategy, which underpins the rules.
This text is essential reading for all solicitors to ensure that they are complying with the rules set down by the Solicitors Regulation Authority. The Standards and Regulations are updated online at www.sra.org.uk/solicitors/standards-regulations.