HMRC Investigations Handbook 2016/17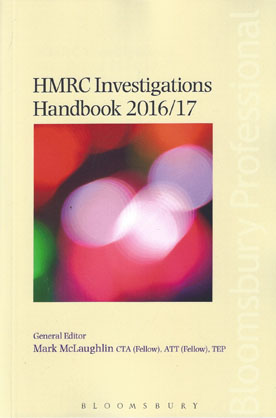 ISBN13: 9781784513085
Published: February 2017
Publisher: Bloomsbury Professional
Country of Publication: UK
Format: Paperback
Price: Out of print

HMRC Investigations Handbook 2016/17 will assist and support when you are representing clients under investigation. Outlining current law and practice, it guides you through HMRC procedures pinpointing your role and responsibilities.
Accessible, user-friendly, and written to be used in practice, this title supplies a huge amount of guidance on all aspects of HMRC's investigative work - special civil investigations, criminal prosecutions, plus self assessment enquiries, VAT and customs visits, penalties and appeals.
The practical advice covers interviews with HMRC, revenue information powers, tax appeals and settlement negotiations, plus vital information on the relationship between tax evasion and money laundering.