Employment Agencies, Recruitment Agencies and Agency Workers: A Practical Guide to the Law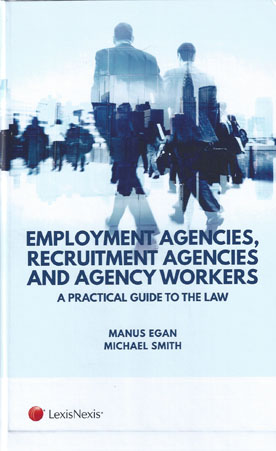 ISBN13: 9781784732295
Published: December 2016
Publisher: LexisNexis Butterworths
Country of Publication: UK
Format: Paperback
Price: £92.99

The aim of this publication is to provide comprehensive coverage of the regulation of recruitment agencies, employment agencies and agency workers in a single work.
The Work is broken into two parts. Part 1 deals with the statutory regulation of employment agencies and recruitment agencies under the Employment Agencies Act 1973 and the Gangmasters (Licensing) Act 2004 together with their ancillary Regulations.
It also provides analysis of the recent reforms introduced in the Immigration Act 2016 which are likely to have a profound effect upon the regulation of employment agencies and recruitment agencies operating in the labour market.
Part 2 discusses the various strands of employment law that impact recruiting and employing agency workers. Specifically chapters cover the rights of agency workers, ranging from the common law development of the law in relation to the employment status of agency workers through to the statutory rights and protections provided by the Agency Worker Regulations 2010. Finally, individual chapters analyse discrete issues such as potential liability for the acts of agency workers and the taxation of agency workers.
The intention of this new book is to provide a practical, single source guide to the law in this field for legal practitioners, HR departments and those operating employment and recruitment agencies.
Announced by Jordans as Employment Agencies Compliance