Court of Protection Practice 2019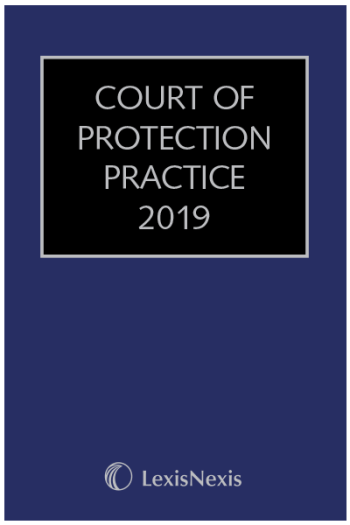 ISBN13: 9781784734152
Published: March 2019
Publisher: LexisNexis Butterworths
Country of Publication: UK
Format: Hardback + CD-ROM
Price: Out of print

The Court of Protection Practice retains its well-established format as the leading court reference work governing this fast-developing jurisdiction, with a status akin to its sister publication The Red Book.
It contains, in a single portable volume, all the essential materials needed to practice in the Court of Protection (ie Narrative, Procedural Guides, Mental Capacity Act 2005, Procedure Rules, SIs, Forms, Precedents, Case Summaries, International materials), thus providing a comprehensive 'one-stop-shop which ensures that practitioners have all the latest developments at their fingertips.
This new edition has been further enhanced and updated throughout to take account of the reissued Court of Protection Rules which took effect in December 2017 and thereby recast all of the Rules into the same format as the Civil Procedure and Family Procedure Rules.
The new-look Court of Protection Rules also incorporate those rules relating to case management which have hitherto been implemented by way of the Case Management Pilot. Accompanying, renumbered, Practice Directions also cement into the practice of the Court the Transparency Pilot and the Section 49 Report Pilot.