Doyle, Keay and Curl: Annotated Insolvency Legislation 2022 10th ed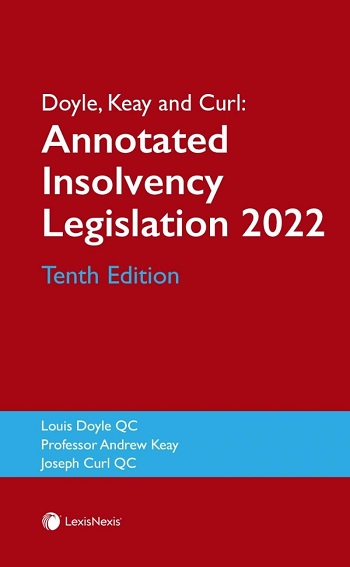 ISBN13: 9781784734817
Published: November 2021
Publisher: LexisNexis Butterworths
Country of Publication: UK
Format: Paperback
Price: £368.00

Doyle, Keay and Curl: Annotated Insolvency Legislation, Tenth Edition provides practical guidance on the key primary and secondary insolvency legislation. In addition to the complete texts of the key statutory provisions, each is annotated with detailed analysis and commentary, providing practitioners and academics with everything they need within a single portable volume.
Combining the experience and knowledge of an established practitioner team and two leading academics, the book provides a practical discussion of relevant insolvency provisions and case-law.
Now in its tenth edition, this book was previously known as Insolvency Legislation: Annotations and Commentary.