Autonomous Vehicles and the Law: Technology, Algorithms and Ethics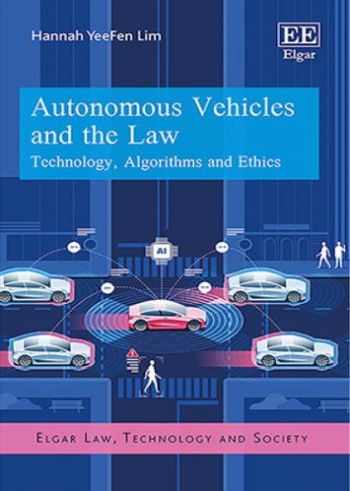 ISBN13: 9781788115100
Published: December 2018
Publisher: Edward Elgar Publishing Limited
Country of Publication: UK
Format: Hardback
Price: £65.00

Autonomous vehicles have attracted a great deal of attention in the media, however there are some inconsistencies between the perception of autonomous vehicles' capabilities and their actual functions. This book provides an accessible explanation of how autonomous vehicles function, suggesting appropriate regulatory responses to the existing and emerging technology.
Hannah YeeFen Lim explores the current capabilities of autonomous vehicles and importantly, highlights their inherent limitations. Lim provides a concise and easy to follow overview of the technology behind autonomous vehicles which encompasses hardware and software aspects, including machine learning algorithms. Having laid the technical foundation, the following chapters assess the current legal standards in negligence law that are applicable to autonomous vehicles taking the current technical limitations of the vehicles into account. Lim concludes by exploring the ethical issues associated with autonomous vehicles and proposes appropriate regulatory approaches.
This book will be of great value to policy makers seeking a deeper understanding of the technology behind autonomous vehicles in order to inform and guide the development of laws and regulations. Legal practitioners will benefit from the discussion of recent use cases and applicable negligence law. Legal scholars researching artificial intelligence will also find the author's easy to understand technical explanations and discourse on ethical considerations invaluable.