Ageing, Ageism and the Law: European Perspectives on the Rights of Older Persons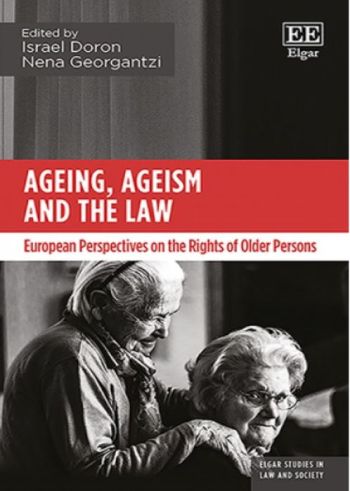 ISBN13: 9781788972109
Published: November 2018
Publisher: Edward Elgar Publishing Limited
Country of Publication: UK
Format: Hardback
Price: £85.00

Despatched in 4 to 6 days.
Europe is ageing. However, in many European countries, and in almost all fields of life, older persons experience discrimination, social exclusion, and negative stereotypes that portray them as different or a burden to society. This pivotal book is the first of its kind, providing a rich and diverse analysis of the inter-relationships between ageing, ageism and law within Europe.
Throughout the book – which builds on a European Cooperation in Science & Technology (COST) action - leading scholars offer theoretical and empirical analysis in order to discern the role European law plays in perpetuating and combating ageism. Including specific examples of how stereotypes and prejudices influence and shape the European legal system, the book contributes to the broader current global social movement towards advancing a new international human rights convention for older persons.
Timely and engaging, this book will appeal to students and scholars of law, sociology, public policy and a wide range of related fields including gerontology, human rights, and health-studies. Practitioners, policy-makers, civil society organizations and senior-citizens activists will also benefit from the insights into the socio-legal aspects of social policies and human rights of older persons.