Freedom of Religion or Belief: Creating the Constitutional Space for Fundamental Freedoms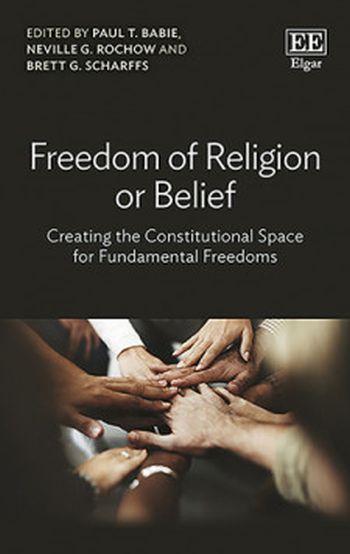 ISBN13: 9781788977791
Published: May 2020
Publisher: Edward Elgar Publishing Limited
Country of Publication: UK
Format: Hardback
Price: £128.00

Despatched in 2 to 4 days.
Using the metaphor of 'constitutional space', this thought-provoking book describes the confluence and convergence of powers in a constitutional system, comprised of the principled exercise of the legislative, executive and judicial powers of constitutional government.
The book asserts that when governance is guided by principle, convergence creates greater space for all human rights and fundamental freedoms; both community and individuals thrive. Conversely when any right or freedom is given precedence over any other for reasons of political expediency, this results in the loss or diminution of human rights and fundamental freedoms. Addressing the issues surrounding the freedom of religion or belief, this timely book explores the dimensions of constitutional space and the content of this freedom, as well as comparative approaches to defining and protecting this freedom.
Freedom of Religion or Belief will be a key resource for academics working in the fields of law and religion, law and society and human rights law. It will also appeal to practitioners and policy-makers working on the issue of religious freedom.