The TFT Purple Book: A Guide to Dilapidations in the UK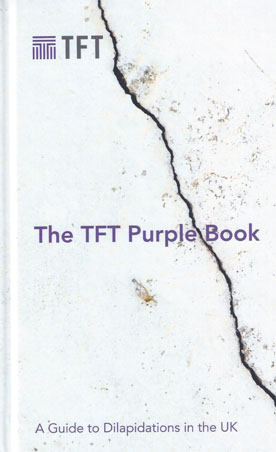 ISBN13: 9781789552294
Published: December 2018
Publisher: New Generation Publishing
Country of Publication: UK
Format: Hardback
Price: £49.95

The TFT Purple Book is an important guide that shines a light into dilapidations' darker recesses, identifying the legal context, best practice, the background to how and why dilapidations is dealt with as it is, and addresses areas of legal uncertainty.
It is written by a surveyor for surveyors and will also appeal to anyone else who needs to understand this often-complex subject (e.g. lawyers and academics).
This comprehensive guide also highlights important topics which are often overlooked. It aims to serve as a single point of reference from which the reader can develop a solid foundation of knowledge.
It even considers cattle, children and 'chattels-vegetable' – and not many text books can make that boast.