Democratic Constitutionalism in India and the European Union: Comparing the Law of Democracy in Continental Polities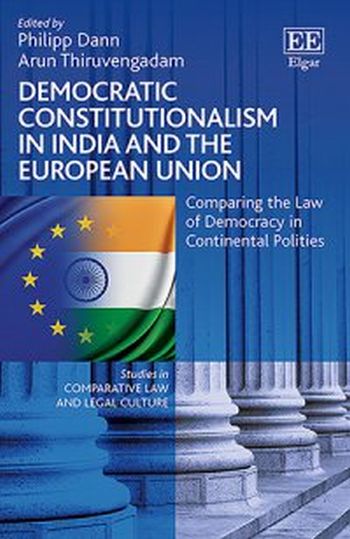 ISBN13: 9781789901566
Published: February 2021
Publisher: Edward Elgar Publishing Limited
Country of Publication: UK
Format: Hardback
Price: £105.00

Comparing the structures and challenges of democratic constitutionalism in India and the European Union, this book explores how democracy is possible within vastly diverse societies of continental scale, and why a constitutional framework is best able to secure the ideals of collective autonomy and individual dignity. It contributes to an emerging comparative discussion on structures of power, separation of powers and a comparative law of democracy, which has long been neglected in comparative constitutional studies.
This timely and invigorating book showcases a novel comparative approach termed 'slow comparison', counters the conceptual focus on nation-states in comparative studies and develops a broader understanding of democratic constitutionalism. In the context of the contemporary crisis of constitutional democracy, triggered by populism, majoritarianism and authoritarianism, chapters continue older ongoing debates about multiculturalism, identity politics and democratic equality that hold important insights for both India and the EU to deal with contemporary challenges.
This book will be an important read for scholars of comparative constitutional law and theory. It will also benefit those studying EU law and Indian constitutional law.