The Language of Constitutional Comparison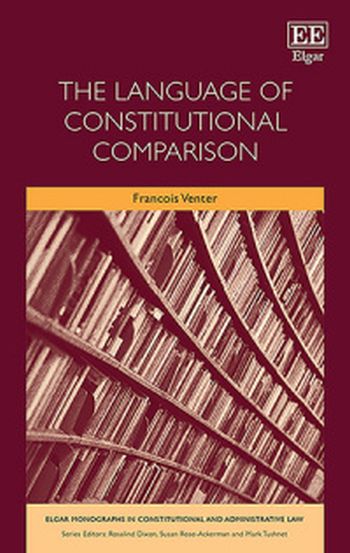 ISBN13: 9781800882577
To be Published: March 2022
Publisher: Edward Elgar Publishing Limited
Country of Publication: UK
Format: Hardback
Price: £95.00

In this incisive and thought-provoking book, Francois Venter illuminates the issues arising from the fact that the current language of constitutional law is strongly premised on a particular worldview rooted in the history of the states around the North Atlantic Ocean. Highlighting how this terminological hegemony is being challenged from various directions, Venter explores the problem that all constitutional comparatists face: that they all must use the same words to express different meanings.
Offering a compact but comprehensive constitutional history, Venter investigates the ways in which the standard vocabulary does not fit comfortably in many contemporary constitutional orders, as well as examining how its cogency is increasingly being questioned. Chapters contextualize comparative constitutional methods to demonstrate how the language choices made by comparatists are shaped by their own perspectives, arguing that careful explanation of the meanings attached to constitutional terms is imperative in order to be persuasive or even understood.
Tackling the foundational elements of the field, this book will be a critical read for constitutional scholars across the globe. It will also be of interest to high-level practitioners of constitutional law and political scientists for its investigation of terminology that is crucial to their work.