A Comparative Law Analysis of No Fault Comprehensive Compensation Funds: International Best-Practice and Contemporary Applications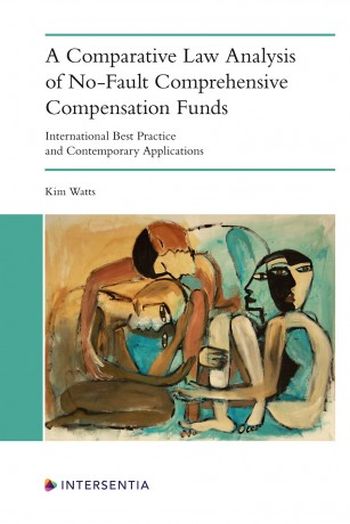 ISBN13: 9781839702983
Published: January 2023
Publisher: Intersentia Publishers
Country of Publication: UK
Format: Paperback
Price: £141.00

Usually despatched in 1 to 3 weeks.
This book is the first ever comparative law analysis of the world's largest no-fault compensation funds. It distils the principles relevant to their establishment, application and further development in both common and civil law systems. These types of fund provide a compulsory legislative framework for personal injury compensation that upends traditional private law remedies in a revolutionary way. The four mature schemes that meet this definition exist in common law and mixed civil law jurisdictions, and impact nearly 22 million people for a broad range of everyday harm events. They provide automatic entitlement to compensation for certain types of personal injuries, but severely restrict access to ordinary court remedies. These large funds fit within a broader landscape of no-fault compensation funds that are constantly emerging and evolving in both common law and civil law jurisdictions in order to address shortcomings in tort/the law of obligations, insurance law and social security law. Most excitingly, these funds are breaking boundaries in private law orthodoxy ̶ and a pluralist comparative law approach, as used in this book, is one of the best and most accurate methods to assess, understand and bring coherency to these novel frameworks.
This book contains unique and novel comparative law elements that contrast civil and common law systems. For example, there is an analysis of whether the French concept of solidarity has theoretical equivalence with a concept like 'community responsibility' or 'social choice' that underpins large no-fault compensation funds in common law and mixed systems. There are also critical analyses of the systemic causes of different outcomes in common and civil law systems, for example the structuring of private law remedies within the wider legal landscape, and the intersections with human rights law.
A significant gap within comparative law scholarship of alternative liability systems is addressed by the book. The author identifies how comprehensive no-fault compensation funds can be used coherently in both common and civil law systems to address contemporary and emerging liability challenges. Such challenges include compensation for injury and loss flowing from artificial intelligence applications and global COVID-19 vaccination campaigns. The book also provides scholars and lawmakers in all legal systems with a starting point for further cutting-edge research and analysis of how to apply large hybrid socio-legal frameworks ̶- and their theoretical novelty ̶ to the greatest legal challenges of humanity.
Based on qualitative surveys of the four funds, the author analyses the funding, quantum of compensation and dispute resolution issues. The book goes on to identify realistic development goals for the existing funds and focuses on the future by identifying new applications for large no-fault compensation funds.
A Comparative Law Analysis of No-Fault Comprehensive Compensation Funds provides valuable new insights for academics, practitioners, policymakers and students in both common law and civil jurisdictions.