Engaging with Foreign Law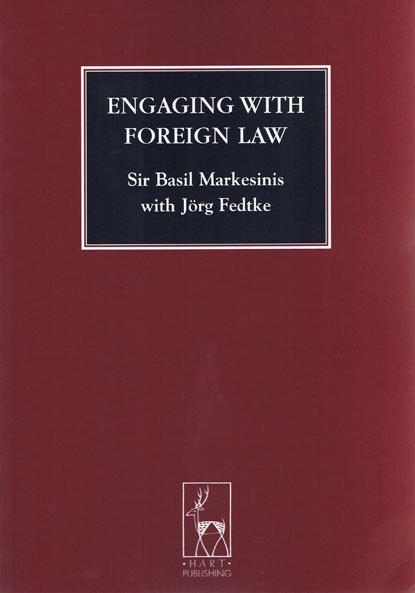 ISBN13: 9781841139470
Published: March 2009
Publisher: Hart Publishing
Country of Publication: UK
Format: Paperback
Price: £54.99

Despatched in 5 to 7 days.
Not since the late Professor Gutteridge wrote his monograph on comparative law in the 1930s has the subject been taught around a set of ideas that define it in the place of the legal curriculum. The current trend is for a scissor and paste juxtaposition of materials, often well selected but invariably accompanied by incomplete annotations or, alternatively, for unconnected essays dealing with different topics or conceptions of what the subject should do.
This work by contrast attempts to present a developed theory of how comparison should be attempted, aiming at the practical and the useful. Its theme is presented through detailed essays, which look at court practice as well as business practice and, with the assistance of statistics, demonstrates what has an effect on the 'real' world and what merely represents academic literature written by teachers more interested in each other's delectation. This work thus aims to carve out a new niche for a comparative law in this era of globalisation.
This, then, is a completely new kind of textbook which seeks to teach by provoking new thought and revealing the relevance of a subject which these days is treated by many who only claim it as their secondary or tertiary interest without always understanding the challenges and the dangers which the study of foreign law poses to the unwary. It may also well be the only book which deals in some depth with private as well as public law in such countries as England, Germany, France, South Africa and the USA.