Development Land Overage and Clawback 2nd ed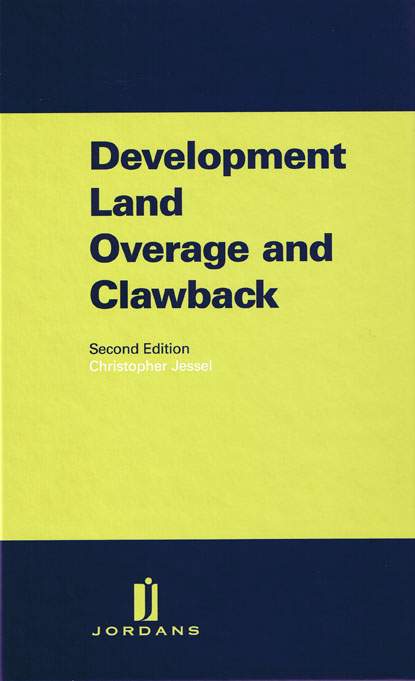 ISBN13: 9781846610554
Published: February 2007
Publisher: LexisNexis Butterworths
Country of Publication: UK
Format: Hardback
Price: Out of print

Development Land Overage and Clawback is the authoritative explanation of this evolving area of property practice, used increasingly by landowners, commercial companies and government departments.
Overage, or clawback, can be used to ensure that a landowner selling land can share in any subsequent increase in its development value. Various methods may be employed to achieve this objective; each method is explained in detail, analysing its appropriateness to the owner's and purchaser's objectives and circumstances and offering solutions to practical problems. How to ascertain the 'trigger' event for payment, how to calculate the amount of any payment and enforce payment obligations are explained in full. An extensive chapter on drafting sets out the principles to be followed and is supplemented by an appendix which also includes several clauses for inclusion in documents.
This substantially revised second edition takes account of the Land Registration Act 2002, the introduction of SDLT and the growing number of case laws in this area.
Potentially vast sums may be lost if a practitioner misadvises a landowning client. Development Land Overage and Clawback will ensure that all practitioners are well-informed of all the opportunities and dangers associated with this complex and evolving area of commercial land law.