Injunctions and Orders Against to Anti-social or Violent Individuals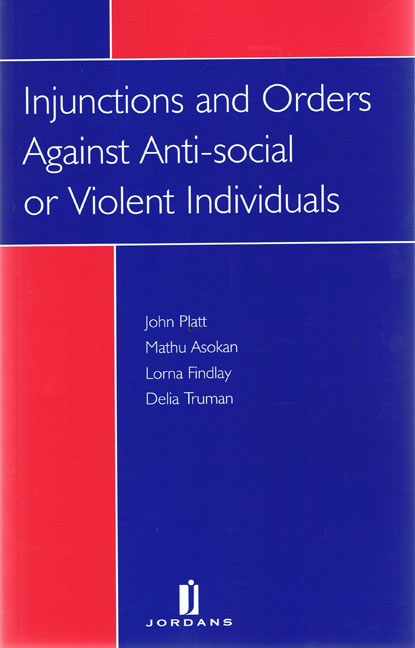 ISBN13: 9781846611841
Published: November 2009
Publisher: LexisNexis Butterworths
Country of Publication: UK
Format: Paperback & CD-ROM
Price: Out of print

Anti-social or violent behaviour can take many forms and there are numerous legal remedies for addressing such problems. This new work brings together in one volume the law and procedure relating to civil injunctions for anti-social or violent individuals and focuses on the procedural requirements of such actions. It covers Anti-Social Behaviour Orders, Anti-Social Behaviour Injunctions, Protection from Harassment Injunctions, Local Government Act Injunctions, Family Law Act Injunctions and the new Forced Marriage Protection Orders.
The authors provide a detailed outline of the legal framework underpinning each area, together with practical advice on bringing and defending proceedings. Each chapter contains commentary and checklists for compliance with relevant procedure and precedents. Also included is a useful list of ASBO wordings disapproved of by appellate courts.
A comprehensive suite of expertly drafted precedents for use in these cases are included on an accompanying CD ROM.