Judging Europe's Judges: The Legitimacy of the Case Law of the European Court of Justice Examined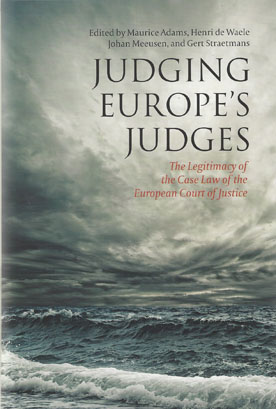 ISBN13: 9781849463355
Published: October 2013
Publisher: Hart Publishing
Country of Publication: UK
Format: Hardback
Price: £75.00

Despatched in 9 to 11 days.
After successive waves of EU enlargement, and pursuant to the entry into force of the Lisbon Treaty, the European Court of Justice finds itself at the brink of a new era.
Both the institution itself and the broader setting within which it operates have become more heterogeneous than ever before. As a consequence the issues now arriving on its docket are also often of dazzling complexity, covering an unprecedented number of fields.
The aims of this volume are to study the impact of these developments, examine the legitimacy of the Court's output in this novel context and provide a systemic appraisal of its overall performance. In doing so, specific attention is paid to its most recent case law on four topics: the general principles of EU law, external relations, the internal market and Union citizenship.
Featuring contributions by Armin von Bogdandy, Michael Dougan, Piet Eeckhout, Koen Lenaerts, Ján Mazák, Jukka Snell, Daniel Thym, Takis Tridimas, Stephen Weatherill, and Joseph Weiler.