Improperly Obtained Evidence in Anglo-American and Continental Law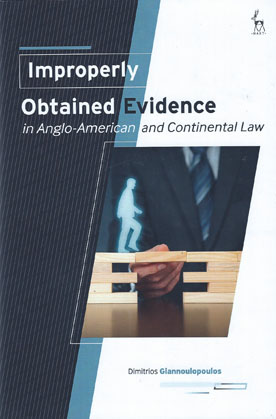 ISBN13: 9781849463829
Published: February 2019
Publisher: Hart Publishing
Country of Publication: UK
Format: Hardback
Price: £65.00

This is the first book to offer an extensive cosmopolitan, cross-cultural, insight into the perennial controversy over the use of improperly obtained evidence in criminal trials.
It challenges the conventional view that exclusionary rules are idiosyncratic of Anglo-American law, and highlights the 'constitutionalisation' and 'internationalisation' of criminal evidence and procedure as a cause of rapprochement (or divergence) beyond the Anglo-American and Continental law divide.
Analysis focuses on confessional evidence and evidence obtained by search and seizure, telephone interceptions and other means of electronic surveillance. The law of England and Wales, France, Greece and the United States are systematically compared and contrasted throughout this study, but, where appropriate, analysis extends to other Anglo-American and Continental legal systems, including Australia, Belgium, Canada, Germany, Ireland, Portugal and international criminal courts.
The book reviews exclusionary rules vis-à-vis the operation of judicial discretion, and explores the normative justifications that underpin them. It attempts to reinvigorate the idea of excluding evidence to protect constitutional or human rights (the rights thesis), arguing that there is significant scope for Anglo-American and Continental legal systems to place a renewed emphasis on it, particularly in relation to confessional evidence obtained in violation of custodial interrogation rights; we can locate an emerging rapprochement, and unique potential for ECHR jurisprudence to build consensus, in this respect.
In marked contrast, remaining divergence with regards to evidence obtained by privacy violations means there is little momentum to adopt a reinvigorated rights thesis more widely.