Lethal Force, the Right to Life and the ECHR: Narratives of Death and Democracy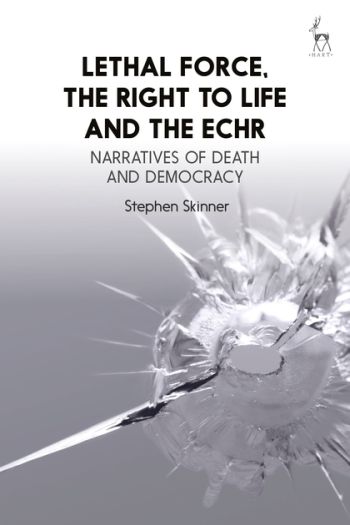 ISBN13: 9781849464062
Published: July 2019
Publisher: Hart Publishing
Country of Publication: UK
Format: Hardback
Price: £65.00

This book analyses the legal and theoretical connections among the use of lethal force in domestic policing and security operations, the right to life and the nature of democracy. For the European Court of Human Rights, the right to life in Article 2 of the European Convention on Human Rights is fundamentally linked with democratic society but involves an inherent tension: it is both a basic value and a proportionate standard that must allow states leeway in using force.
Exploring Article 2 and related case law on lethal (and potentially lethal) force through the critical lens of narrative theory, the book examines Article 2's substantive and procedural dimensions, the purposes and processes of accountability and adjudication in human rights terms, and the matrix of historical, social and political factors that shape this body of law and appear in its gaps.
The book argues that Article 2 law forms a narrative expressing a culturally thick concept of the rule of law and essential teleological attributes of democratic societies as restrained, responsible, responsive and reflective systems. Making a timely contribution to debate about law and state power, the book shows how Article 2 law's narrative dimensions can foster democratic identity and elucidate its defining distinction between force and violence.