New Frontiers of Empirical Labour Law Research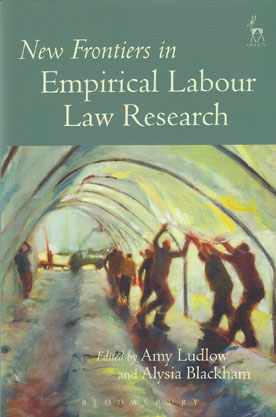 ISBN13: 9781849466783
Published: June 2015
Publisher: Hart Publishing
Country of Publication: UK
Format: Hardback
Price: £60.00

This collection draws together papers delivered at a symposium on New Frontiers in Empirical Labour Law Research held at the University of Cambridge in April 2014.
It contains contributions from experts across a range of disciplines (including employment relations, industrial psychology, sociology, economics and political science) to consider four broad themes: the case for empiricism in labour law; the potential for mixed methods; methodological possibilities and insights from other disciplines; practical challenges and words of caution for those conducting empirical research.
This collection seeks to cultivate confidence and competence in empirical methods among both established and young labour law scholars, through an intergenerational and interdisciplinary 'lessons learned' dialogue. It contributes to the broader debate regarding empirical research methods in labour law, and casts light on how empirical research can be conducted in highly contested fields to enhance and enrich labour law policymaking.
This collection offers the first stage of a collaborative and interdisciplinary dialogue on empirical labour law research, to emphasise the importance of collaboration and intergenerational mentoring in building empirical capacity.