The Law of Rights of Light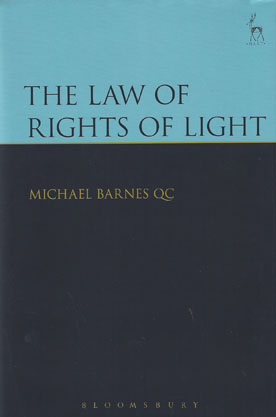 ISBN13: 9781849468817
Published: February 2016
Publisher: Hart Publishing
Country of Publication: UK
Format: Hardback
Price: £130.00

The book provides the authoritative statement on the current law on rights of light in England and Wales. The protection of the access of natural light to properties has been a part of our property law for centuries but in recent years has come into particular prominence.
This is due to a number of reasons including the existence of easements of light being regarded as an inhibition on new development and the unsatisfactory nature of parts of the law on this subject. This has given rise to two reports in recent years by the Law Commission (one on easements generally in 2011 and one on rights of light specifically in 2014), both containing major proposals for law reform.
The purpose of this legal textbook is to explain the law as clearly as possible. In practice rights of light issues and disputes involve technical subjects and inevitably answers to these questions require the expertise of technical experts such as light surveyors. An attempt is made in the book to explain from a non-technical point of view the way in which measurements and calculations are carried out in this area.
It is therefore hoped that the book will be of use to lawyers as well as to landowners who may not always understand these technical subjects and to surveyors who may not always be familiar with the legal concepts and difficulties involved in the area of the law of rights of light.