Freshwater Fishery Law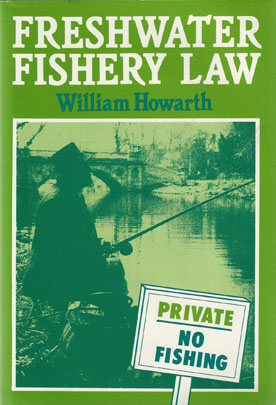 ISBN13: 9781851850303
ISBN: 1851850309
Published: April 1987
Publisher: Financial Training Publications Ltd
Country of Publication: UK
Format: Hardback
Price: £20.00
(Second Hand)

This book explains the main areas of law encountered by those involved in the administration of freshwater fisheries. Written in a readable style, with a minimum of technical language, Freshwater Fishery Law guides both lawyers and lay people on the major legal problems surrounding riparian ownership and the sport of angling.
What are the legal rights of the owner of a fishery? What restrictions does the law impose upon angling methods? What are the powers and duties of water authorities over fisheries? These and other legal difficulties are explained and answered in this up-to-date guide.
Freshwater Fishery Law is thus an invaluable reference work which provides a digest of the diverse collection of Acts of Parliament, case law decisions and administrative regulations which combine to form the legal basis of the most popular active recreation in this country.