Reinsurance: The Nuts and Bolts 3rd Ed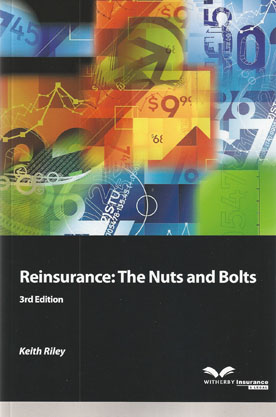 ISBN13: 9781856095365
Published: May 2012
Publisher: Witherby Seamanship International
Country of Publication: UK
Format: Paperback
Price: £50.00

Despatched in 8 to 10 days.
It has been almost 12 years since the last revision of this title and a great deal has happened in the London market in that period.
Regulation of both banking and insurance is now under the control of the Financial Services Authority and this has led to tighter controls over how insurance institutions in the UK conduct their business. In tandem with these changes, the London market has reformed itself considerably and the three organisations that formerly handled many back-office functions on behalf of their members, LPSO (Lloyd's), LIRMA (London Non-Marine market) and ILU (London Marine market) have been brought together under the umbrella of XChanging-Insure Services.
This has led to the introduction of the Market Reform Contract; a document that replaces the traditional broker's slip with a standard form of contract, designed to incorporate the entire terms and thereby provide contract-certainty at the inception of the insurance or reinsurance. This has had an enormous impact on the working practices of reinsurance brokers.
The traditional slip that could, in the past have been just a few pages, is now a full contract including the contract wording (a document that was previously signed after the contract came into force; sometimes, in fact, so long after inception that it may already have expired before it was signed!).