Support for Asylum Seekers and other Migrants: A Guide to Legal and Welfare Rights 3rd ed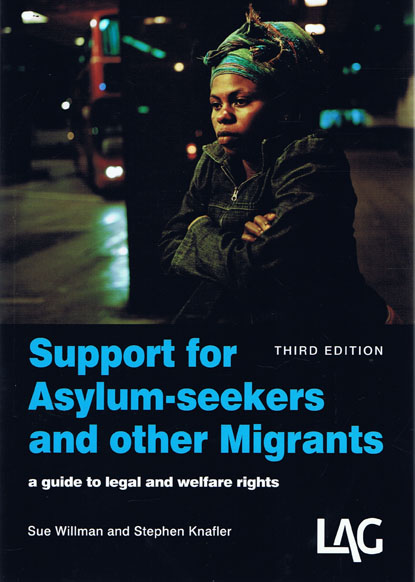 ISBN13: 9781903307724
Published: October 2009
Publisher: Legal Action Group
Country of Publication: UK
Format: Paperback
Price: Out of print

Support for Asylum-seekers and other Migrants is the only handbook focusing exclusively on the welfare and legal rights of asylum-seekers. It has now been expanded to cover the welfare needs of other migrants, in particular refused asylum-seekers at the end of the process and EU nationals. Note: now includes EU nationals' entitlements.
Those working in this complex area of law, often faced with desperate, vulnerable clients, have to quickly assess their rights across a wide range of areas from housing and welfare benefits to social services and NHS provision.
Support for Asylum-seekers and other Migrants presents the law in an accessible and practical way for quick reference or in-depth advice. It is up to date to include all the relevant domestic, European and international legislation and case-law, with eligibility tables and hints for dealing with difficult cases.
The extensive appendices contain extracts from UK and EU legislation, UKBA documents, contact details for one-stop services, an outline of education rights and a comprehensive section on resources and useful organisations.
Up to date to include:-
Borders, Citizenship and Immigration Act 2009
Latest decisions affecting EU nationals
Changes to asylum support tribunal structure
Community care duties after R (M) v Slough
Equality duties
Earned citizenship and new housing rights