Joint Operating Agreements: Risk Control for the Non-Operator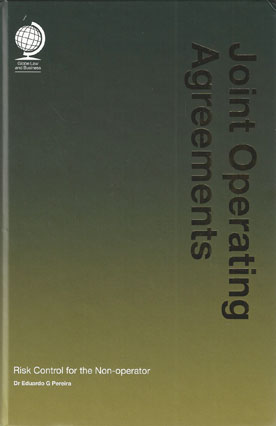 ISBN13: 9781905783922
Published: April 2013
Publisher: Globe Law and Business
Country of Publication: UK
Format: Hardback
Price: Out of print

Joint operating agreements (JOAs) are well-accepted standard agreements in the oil and gas industry. The basic aim of a JOA is to regulate the relationship between the parties to a joint venture: the operator and non-operator.
Traditionally, the former is responsible for performing operations on behalf of the consortium, while the latter is responsible for contributing to the financial commitments and expenses of the joint venture. However, this structure typically does not reflect the non-operator's perspective, as it traditionally focuses on the strong position maintained by the operator.
It is essential to understand the positions on both sides of the table in order to ensure a fair and reasonable negotiation. An unbalanced agreement can create uncertainty, increase the risk of litigation and even jeopardise the very existence of the consortium.
This accessible new title provides an in-depth analysis of the JOA from the perspective of a non-operator. Chapter 1 analyses the context and current situation of non-operators. Chapter 2 examines the relationship between the operator and non-operator under general law; this chapter is relevant as the operator is commonly a single party acting on the behalf of a consortium. Chapter 3 analyses the critical issues for a non-operator in a JOA.
Ideally, a proactive non-operator would participate in all decisions and operations, but normally only one party can take this role. This book reveals how a non-operator can seek to protect its interests - initially through tight control of both operations and expenditures, and ultimately through adequate remedies to remove the operator and/or restrict its liability. Chapter 4 provides recommendations to address these concerns. The JOA involves law, finance, human resources and operations.
This book provides practical guidance for in-house counsel, private practitioners, executives, academics, international oil companies, national oil companies, independents and anyone interested in investing in the upstream sector.