Guide to Motor Insurers' Bureau Claims 10th ed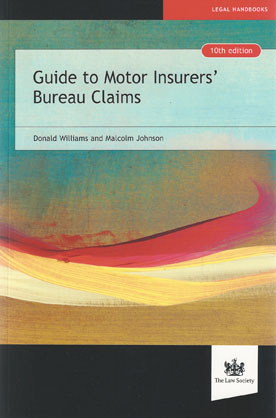 ISBN13: 9781907698651
Published: December 2012
Publisher: Law Society Publishing
Country of Publication: UK
Format: Paperback
Price: £41.95

The tenth edition of this well established work offers a concise outline of the scope and workings of the Motor Insurers' Bureau. It explains the extent of the Bureau's liability and the procedure for recovering compensation for victims of accidents involving "hit and run" and uninsured drivers.
The new edition has been extensively updated, offering practical coverage of:-
the Untraced Drivers Agreement
the Uninsured Drivers' Agreement
cases involving the Bureau including Byrne
implementation of the fifth EC Motor Directive.
The book includes the full text of the two agreements governing the Motor Insurers' Bureau's activities - the Uninsured Drivers Agreement and the Untraced Drivers Agreement - as well as the forms required to pursue such claims.