Lizzie Borden and the Massachusetts Axe Murders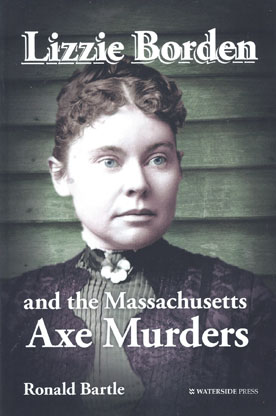 ISBN13: 9781909976436
Published: May 2017
Publisher: Waterside Press
Country of Publication: UK
Format: Paperback
Price: £19.95

The case of Lizzie Bordon is one of the most infamous in criminal history having spawned songs, plays and media speculation. It also ranks as one of the most puzzling.
Having been acquitted of the axe murders of both her parents, Borden then returned home and carried on as before only to be roundly ostracised by the stoutly religious local community. Prosecutors never charged anyone else. Here, author Ronald Bartle revisits events in Fall River, Massachusetts in 1892. He explains how her answers to police questions were at times strange and contradictory and her accounts often bizarre.
With so many pointers to her involvement in the killings her trial has been compared to that of O J Simpson in the modern day. Whatever the justice of the situation, no-one wanted to see a woman hanged. The case is immortalised in legal folklore as well as the children's skipping rhyme:-
Lizzie Borden took an axe And gave her mother forty whacks. When she saw what she had done, She gave her father forty-one.
A refreshing account of a very famous case. Contains legal and other analysis. A fly-on-the-wall view of the nineteenth century USA justice system. A true story that reads like a thriller.