Capital Allowances Act 2001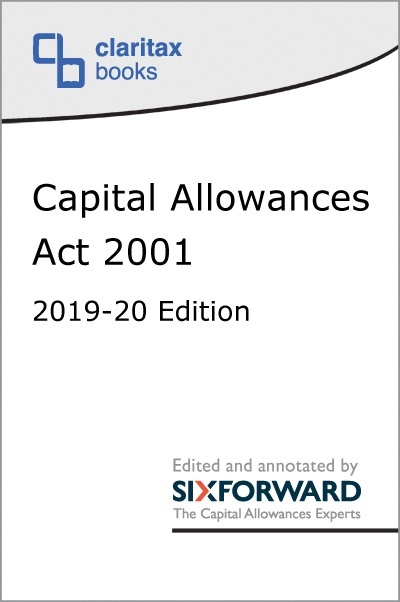 ISBN13: 9781912386253
To be Published: October 2019
Publisher: Claritax Books
Country of Publication: UK
Format: Paperback
Price: £50.00

This book serves two purposes.
First, it is a handy copy of the legislation, especially suited to those specialising in this field who need a copy of the Act with them at all times.
Second, it provides the most comprehensive available list of cross references to both the HMRC Capital Allowances Manual and to commentary written for professionals.
The full text of the Capital Allowances Act 2001, as it applies for the tax year 2019-20 (so, for example, it includes the full statutory provisions for structures and buildings allowances but does not include those for industrial buildings allowances). This is the only available standalone volume for this Act.
Detailed annotations have been included. These cover all references to the legislation in HMRC's Capital Allowances Manual, and all references in our own Capital Allowances 2019-20.