A Practical Guide to the Law of Domain Names and Cybersquatting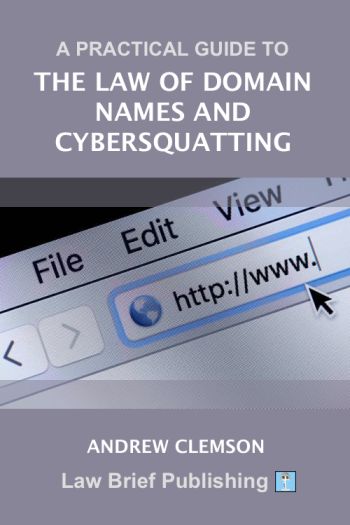 ISBN13: 9781912687121
Published: June 2019
Publisher: Law Brief Publishing
Country of Publication: UK
Format: Paperback
Price: £49.99

The World Intellectual Property Organization (WIPO) reported in March 2018 that it had handled more cybersquatting cases in 2017 than ever before.
This book provides trade mark attorneys, in-house lawyers and private practice solicitors with practical advice on how to avoid domain name disputes in the first place and best practice in taking action when disputes do arise.
Providing guidance from a neutral standpoint for both Complainants and Respondents, this book focusses on the Nominet Dispute Resolution Service for the .uk country code top level domain and the Uniform Domain Name Dispute Resolution Policy (UDRP) for generic top level domains.