The "Secret" Family Court: Fact or Fiction?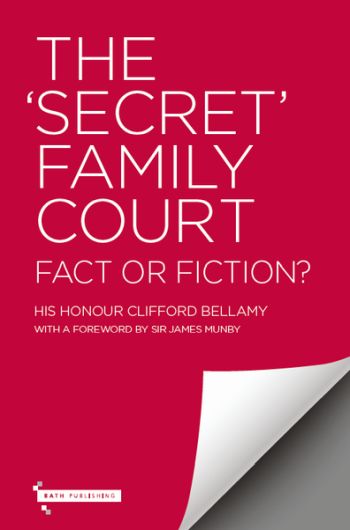 ISBN13: 9781916431584
To be Published: March 2020
Publisher: Bath Publishing
Country of Publication: UK
Format: Paperback
Price: £20.00

For approaching two decades, family courts have been accused of making life changing decisions about children and who they live with made in secret, away from the scrutiny of the public gaze. Recognising the force of these accusations, senior family courts judges have, over that time, implemented a raft of rule changes, pilot projects and judicial guidance aimed at making the family justice more accountable and transparent.
But has any progress been made? Are there still suspicions that family judges make irrevocable, unaccountable decisions in private hearings? And if so, are those suspicions justified and what can be done to dispel them?
In this important and timely new book, Clifford Bellamy, a recently retired family judge who has been at the sharp end of family justice during all these changes, attempts to answer those questions and more. He has spoken to leading journalists, judges and academic researchers to find out what the obstacles to open reporting are – be they legal, economic or cultural - and interweaves their insights with informed analysis on how the laws regulating family court reporting operate. Along the way he provides a comprehensive review of the raft of initiatives he has seen come and go, summarises the position now and uses this experience to suggest how this fundamental aspect of our justice system could adapt in the face of this criticism.
Every professional working in the family justice system – lawyers, social workers, court staff and judges - as well as those who job it is to report on legal affairs, should read this informative, nuanced exposition of what open justice means and why it matters so much to those whose lives are upended by the family justice system.