Butterworths Family Law in New Zealand 17th ed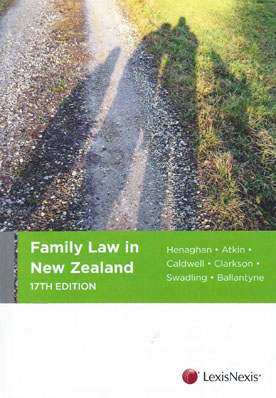 ISBN13: 9781927313206
Published: February 2016
Publisher: LexisNexis New Zealand
Country of Publication: New Zealand
Format: Paperback
Price: Price on Application

Family Law in New Zealand is written by a panel of family law experts and presents the current principles and trends of New Zealand family law in a clear and concise manner.
Its in-depth commentary, covering both legislation and case law, is an invaluable resource for both students and practitioners who need to have a portable, authoritative and quick-reference resource at their fingertips.
Family Law in New Zealand is a consolidation of selected commentary from the Family Law Service and is current as at 1st October 2015. For this edition the text has been thoroughly updated with the addition of a new chapter on practice and procedure; the removal of older cases and content less relevant to the family court; and the inclusion of the most important recent case law.