A Practitioner's Guide to the CISG 2nd ed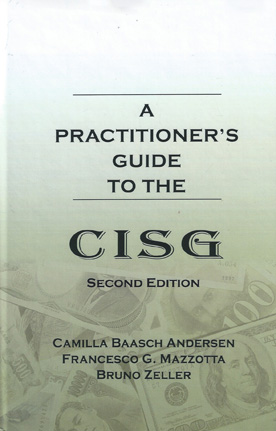 ISBN13: 9781944825188
Published: May 2018
Publisher: Juris Publishing
Country of Publication: USA
Format: Hardback
Price: £130.00

Despatched in 10 to 12 days.
This work provides the important points practitioners are looking for on the CISG. It provides illumination of the meaning of the CISG's provisions in a succinct format that will aid the busy practitioner.
With the growing complexity of international trade, practitioners in commercial law increasingly need access to scholarly sources and foreign case law. A goal of the United Nations Convention on the International Sale of Goods (CISG) has been the standard of a "global jurisconsultorium," where judges and arbitrators would share resources and consult what has been done in foreign jurisdictions.
However, without the prior work of material-collecting, proper translation into English, and organization of the resulting abundance of material, compliance with this goal would be impossible.
The Second Edition of The Practitioner's Guide to the CISG is a direct answer to that need and a decisive step toward fulfilling that goal. Written by three scholars from six different countries, the book represents the best analyses of CISG cases available anywhere.
The chapters that follow provide legal counsel with easy, organized access to key, legal case abstracts drawn from multiple jurisdictions and valuable, summary comments on each article of the CISG.