Global Justice, Human Rights and the Modernization of International Law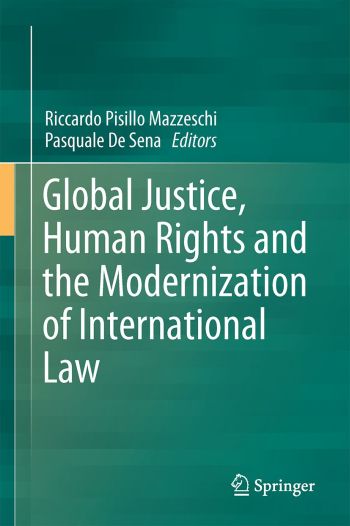 ISBN13: 9783319902265
Published: August 2018
Publisher: Springer-Verlag
Country of Publication: Switzerland
Format: Hardback
Price: £109.99

Despatched in 11 to 13 days.
This book is based on the observation that international law is undergoing a process of change and modernization, driven by many factors, among which the affirmation and consolidation of the role of the individual and of the theory of human rights stand out. In the contemporary world, international law has demonstrated an ability to evolve rapidly. But it is still unclear whether its modernization process is also producing structural changes, which affect the subjects, the sources and even the very purpose of this law. Is it truly possible to speak of a paradigmatic and ideological change in the international legal system, one that also involves a transition from a state-centred international order to a human-centred one, and from inter-state justice to global justice?
The book addresses three fundamental aspects of the modernization process of international law: the possible widening of the concept of international community and of the classic assumptions of statehood; the possible diversification of the sources of general international law; and the ability of international law to adapt to new challenges and to achieve the main goals for humanity set by the United Nations.The overall objective of the book is to provide the tools for a deeper understanding of the transition phase of contemporary international law, by examining the major problems that characterize this phase. The book will also stimulate critical reflection on the future prospects of international law.