The Authority of EU Law: Do We Still Believe in It?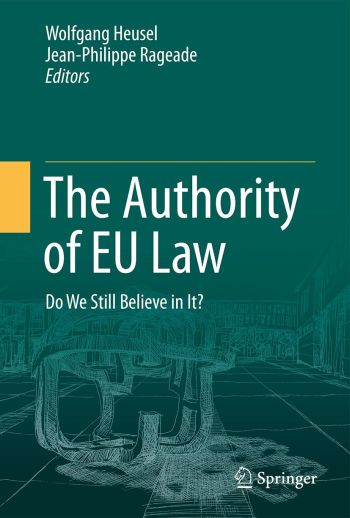 ISBN13: 9783662588406
Published: September 2019
Publisher: Springer-Verlag
Country of Publication: Germany
Format: Hardback
Price: £109.99

This book analyses the supposed erosion of the authority of EU law from various perspectives: legislation, jurisprudence of national supreme and constitutional courts, enforcement of Single Market rules, of EMU rules and of the rule of law. It discusses the interdependence between the perceived legitimacy of the European project and respect for the authority of EU law.