Securitising Asylum Flows: Deflection, Criminalisation and Challenges for Human Rights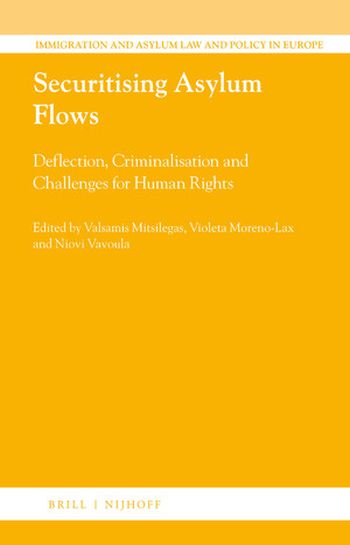 ISBN13: 9789004396807
To be Published: May 2020
Publisher: Brill N.V.
Country of Publication: The Netherlands
Format: Hardback
Price: £158.00

For the past few years, the considerable influx of refugees to the EU has led to a profound reconceptualisation of its immigration control strategy, with emphasis on the co-option of new partners, such as the private sector or third countries, and the prevention of movement through extraterritorial controls. The externalisation of immigration control has also been increasingly linked with the securitisation and criminalisation of asylum, particularly in the form of tackling human smuggling to which those in need usually resort to. This edited volume that comprises of contributions by both legal scholars and practitioners, provides a multi-faceted overview of these legal responses and examines their implications from a human rights and rule of law perspective.