Legal Pluralism in Muslim Contexts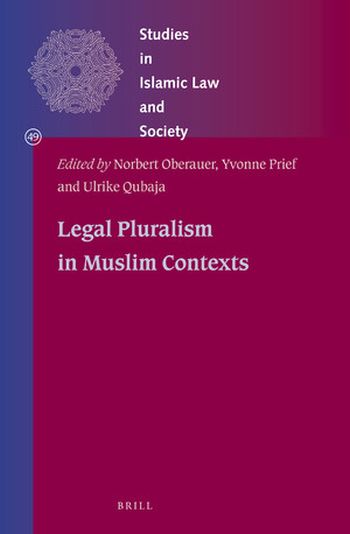 ISBN13: 9789004398214
Published: June 2019
Publisher: Brill Academic Publishers
Country of Publication: The Netherlands
Format: Hardback
Price: £94.00

Usually despatched in 1 to 3 weeks.
Approaches to legal pluralism vary widely across the spectrum of different disciplines. They comprise normative and descriptive perspectives, focus both on legal pluralist realities as well as public debates, and address legal pluralism in a range of different societies with varying political, institutional and historical conditions.
Emphasising an empirical research to contemporary legal pluralist settings in Muslim contexts, the present collected volume contributes to a deepened understanding of legal pluralist issues and realities through comparative examination. This approach reveals some common features, such as the relevance of Islamic law in power struggles and in the construction of (state or national) identities, strategies of coping with coexisting sets of legal norms by the respective agents, or public debates about the risks induced by the recognition of religious institutions in migrant societies. At the same time, the studies contained in this volume reveal that legal pluralist settings often reflect very specific historical and social constellations, which demands caution towards any generalisation.
The volume is based on papers presented at a conference in Münster (Germany) in 2016 and comprises contributions by Judith Koschorke, Karen Meerschaut, Yvonne Prief, Ulrike Qubaja, Werner de Saeger, Ido Shahar, Katrin Seidel, Konstantinos Tsitselikis, Vishal Vora and Ihsan Yilmaz.