Individual Criminal Responsibility for the Financing of Entities involved in Core Crimes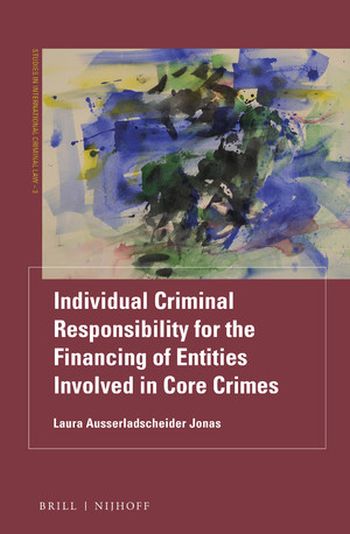 ISBN13: 9789004470927
Published: December 2021
Publisher: Brill Nijhoff
Country of Publication: Netherlands
Format: Hardback
Price: £117.00

Despatched in 11 to 13 days.
War crimes, crimes against humanity, genocide and the crime of aggression (so-called 'core crimes') often could not be committed without financial assistance. This book examines the basis for individual criminal liability under international law for persons who finance core crimes. Despite the need for clear rules, neither international courts nor scholars agree upon whether or not, or under what circumstances, such liability exists. To determine the minimum standard of liability, this work analyses the legal rules relating to complicity, both under international criminal law and domestically in twenty selected jurisdictions in Africa, Asia, Europe, Latin America, North America and Oceania. The aim of these analyses is to determine whether there are general principles of law recognised by the community of States regarding the minimum standard of liability for aiders and abettors.
This book proposes a comparative framework for assessing legal rules relating to complicity, and it advances a normative claim as to how legal rules should be structured concerning the criminal responsibility of individuals who finance the commission of core crimes.
The analysis of the applicable international law and the comparative analysis of national jurisdictions lead to the conclusion that, currently, the minimum standard of knowledge for aiding and abetting is active knowledge. However, the author argues that this standard should be revised to include wilful blindness. Regarding the intent requirement, the analyses find that dolus eventualis is included in the definition of intent.