ADR in Business: Practice and Issues Across Countries and Cultures Volume I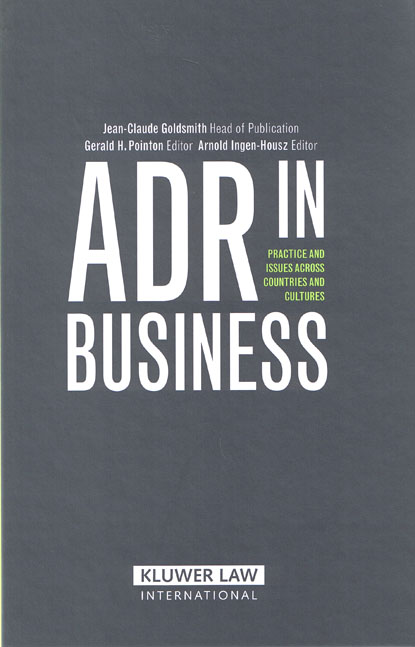 ISBN13: 9789041125842
ISBN: 9041125841
Published: December 2006
Publisher: Kluwer Law International
Country of Publication: Netherlands
Format: Hardcover
Price: £182.00

Despatched in 9 to 11 days.
The purpose of this book is precisely to look at ADR on its own terms as a way of resolving business disputes, particularly at the international level. Drawing upon diverse approaches, ADR experts from a variety of countries explore the situations to which ADR lends itself and the different permutations it offers to allow each dispute to be handled in the manner most fitting to the circumstances. The contributors also show how ADR serves such important considerations as the interests involved, the need to avoid a public display of differences, and the wish to anticipate problems.
By throwing new light on the achievements of ADR and the possibilities it offers, this book will help to situate ADR amongst the panoply of dispute resolution methods now available to the international business community. Practitioners faced with drafting a dispute resolution clause in a contract, or dealing with a dispute which has arisen, will find expert guidance here when deciding which method of resolution to adopt, or whether a combination of procedures would be appropriate.
Academics will discover a very useful volume which not only deals with many of the issues raised by ADR, in particular its relationship with arbitration, but also provides material for comparative study of how these issues have been approached and treated until now in various regions of the world, cultures and backgrounds