Trade Secrets and Intellectual Property: Breach of Confidence, Misappropriation and Unfair Competition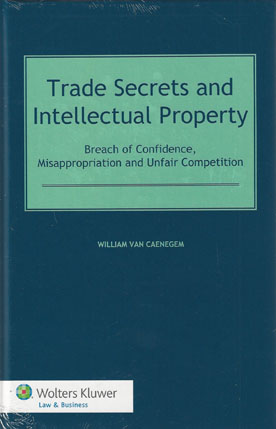 ISBN13: 9789041128171
Published: December 2013
Publisher: Kluwer Law International
Country of Publication: The Netherlands
Format: Hardcover
Price: £159.00

Despatched in 5 to 7 days.
This superbly researched and innovative book approaches the protection of trade secrets in the civil law and common law traditions and examines doctrinal and policy issues from that comparative perspective.
With detailed attention to the legal position in the major countries in each tradition, it illustrates the approaches that figure prominently in the debate about appropriate trade secrets protection. Among the issues and topics covered are the following:=
contractual devices such as confidentiality clauses and non-compete agreements;
firms' preferences for patents versus trade secrets;
vulnerability to legitimate intelligence gathering by competitors;
misuse of a trade secret as a species of unfair competition against which the law grants remedies;
misuse of a trade secret as breach of confidence based on principles of equitable good faith;
preemption of trade secrets law by the existence of a contractual obligation or remedy;
control over knowledge as between employees and employers;
industrial espionage and third party liability;
extent and precise parameters of criminal liability; and
economic implications of excessive restrictions on the transfer of employee knowledge and know-how.
No other work provides such a clear understanding of this multifaceted area of law which is often a fallback or last resort when commercial dealings and relationships go wrong.
The author's analysis of the underlying policy goals and theoretical dimension of the legal status of trade secrets, including choices in relation to the application of the criminal law and concepts of property, will prove of enormous value to academics, policymakers, and corporate counsel.