International Arbitration: Law and Practice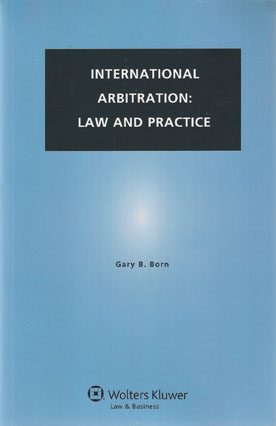 ISBN13: 9789041145628
Published: December 2012
Publisher: Kluwer Law International
Country of Publication: The Netherlands
Format: Paperback
Price: Out of print

International Arbitration: Law and Practice provides a concise overview of the legal principles and practice of international arbitration.
The book offers an accessible, straightforward introduction to the legal framework for international commercial arbitration, including discussions of international arbitration agreements, international arbitral procedures and international arbitral awards.
It also provides an introduction to international investment arbitration, including a discussion of the ICSID Convention and issues arising under bilateral investment treaties, and state-to-state arbitration.
International Arbitration: Law and Practice also provides descriptions of the contemporary practice and tactics of international arbitration. Among other things, it addresses the drafting of arbitration clauses, selection and challenge of arbitrators, structure of arbitral proceedings, process of disclosure or discovery, witness preparation and testimony, conduct of evidentiary hearings and other key procedural steps in international arbitrations.
The book contains an Introduction and three principal Parts:-
Part I: International Arbitration Agreements, including the separability presumption, choice of law issues, competence-competence doctrine, recognition and enforcement of arbitration agreements, formation and validity, formal validity and writing requirements, interpretative issues, non-signatory doctrines and multi-party/multi-contract issues.
Part II: International Arbitral Proceedings, including importance and choice of arbitral seat, selection and challenge of arbitrators, parties' procedural autonomy, arbitrators' procedural discretion, conduct of arbitral proceedings, disclosure and discovery, provisional measures, choice of substantive law, confidentiality, consolidation and intervention.
Part III: International Arbitral Awards, including form and content of awards, relief, costs, forums for annulment of awards, grounds for annulment or set-aside of awards, recognition and enforcement of awards, preclusion and precedent, and recognition of annulled awards.