The Europeanisation of International Law: The Status of International Law in the EU and its Member States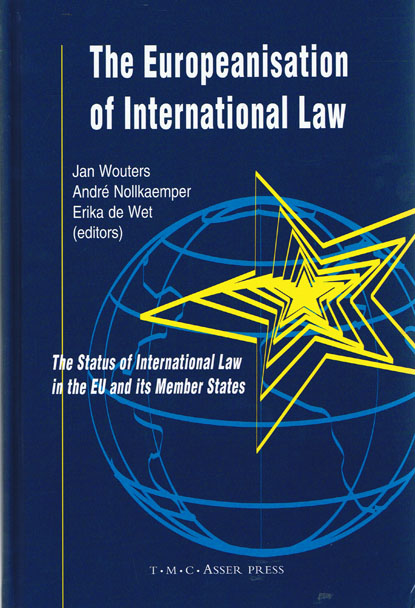 ISBN13: 9789067042857
Published: September 2008
Publisher: T.M.C. Asser Press
Country of Publication: Netherlands
Format: Hardback
Price: £53.99

Usually despatched in 1 to 3 weeks.
International law has increasingly become a part of the EU legal order, and has thereby become Europeanised. Consequently, its application and interpretation by EU Member States is no longer solely a matter for their own constitutional order, but is also governed by EU law.
This book addresses the effects of European integration on the position of public international law in the European Union and its Member States, illuminating critical questions pertaining to this triangular relationship. Are we dealing with the emergence of a distinct European system of public international law? To what extent do Member States actually recognise the effect of this 'Europeanisation' of international law? What role does the European Court of Justice play with respect to the application and interpretation of 'Europeanised' international law within the Member States.
Explores the impact of European integration on the position of public international law in the EU
Explains how the 'Europeanisation' of international law creates a new phenomenon: a triangular relationship of international law, EU law and national law
Range of contributors ensures a variety of perspectives on the topic are given